Vice President Mike Pence dismissed the latest allegation against Supreme Court Justice Brett Kavanaugh, calling it "discredited" and accusing liberals of "getting desperate."
"The Democrats and their allies in the media are obviously getting desperate," Pence said Tuesday during a speech at The Heritage Foundation. "After dominating our courts for more than a generation, leading Democrats today are now openly calling for packing the court."
"This week, they have even taken to smearing a sitting justice on the Supreme Court with discredited allegations," he said.
Over the weekend, The New York Times published a story about a new purported instance of sexual misconduct by Kavanaugh while he was in college. The Times subsequently issued an editor's note on the piece, saying that the female student referred to in the piece "declined to be interviewed and friends say that she does not recall the incident."
"The calls by Democrat candidates for president to remove Justice Kavanaugh from the court are a disgrace and nothing short of an attack on our independent judiciary," Pence said.
The vice president added that Kavanaugh "is a good and decent man."
"He is a principled jurist and a credit to the highest court in the land and these attacks on Justice Kavanaugh must stop," Pence said.
The vice president also discussed President Donald Trump's judicial nominees.
"In the last two and a half years, President Trump has appointed 150 federal judges to our courts." Pence said. "And they are all conservatives who are committed to upholding the God-given liberties enshrined in our Constitution, including the freedom of speech, the freedom of religion, and the Second Amendment right to keep and bear arms."
Pence was at The Heritage Foundation to deliver remarks on Trump's trade agreement with Mexico and Canada.
---
A Note for our Readers:
In the wake of every tragic mass shooting or high-profile incident involving gun violence, we hear the same narrative: To stop these horrible atrocities from happening, we must crack down on gun laws.
But is the answer really to create more laws around gun control, or is this just an opportunity to limit your Constitutional right to bear arms?

The researchers at The Heritage Foundation have put together a guide to help you better understand the 8 Stubborn Facts on Gun Violence in America.

They're making this guide available to all readers of The Daily Signal for free today! GET YOUR FREE COPY NOW! >>
---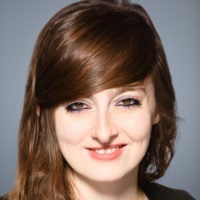 Rachel del Guidice is a congressional reporter for The Daily Signal. She is a graduate of Franciscan University of Steubenville, Forge Leadership Network, and The Heritage Foundation's Young Leaders Program. Send an email to Rachel.
Reproduced with permission. Original can be viewed here.