I shared some satire about gun control last month, but the left's campaign to exploit the horrible Parkland shooting seems to have instigated a bunch of new material, says  Dan Mitchell
So let's have some fun.
We'll start with this humorous image from Reddit's libertarian page that actually does a good job of showing that gun control is pointless because criminals don't care about laws.
This next image, also from Reddit, resonates with me because I've had many conversations with leftists who genuinely think a "semi-automatic rifle" is the same as a machine gun.
Or that "assault weapons" are somehow more lethal hunting rifles.
Though the gun-control crowd doesn't seem to care even when you point out that their talking points are nonsense.
This next image arrived in my inbox a few days ago. I imagine the women calling the cops also failed this IQ test.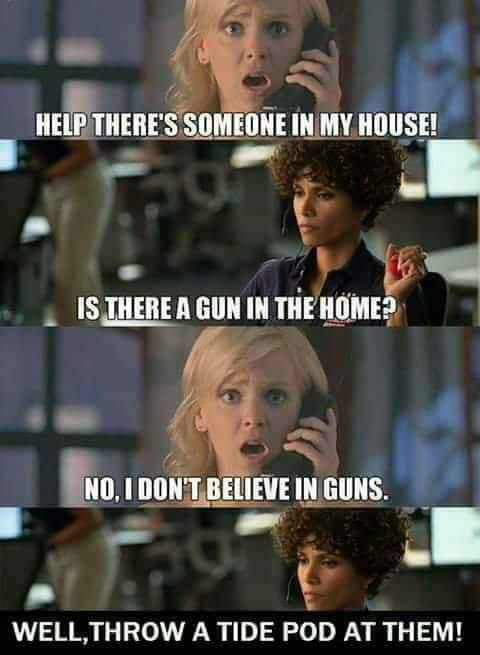 Next we have an apparently genuine sign from one of the student protests against civil liberties. Astoundingly, this girl doesn't realize that she has everything wrong. The White House is filled with armed personnel and her school is the gun-free zone.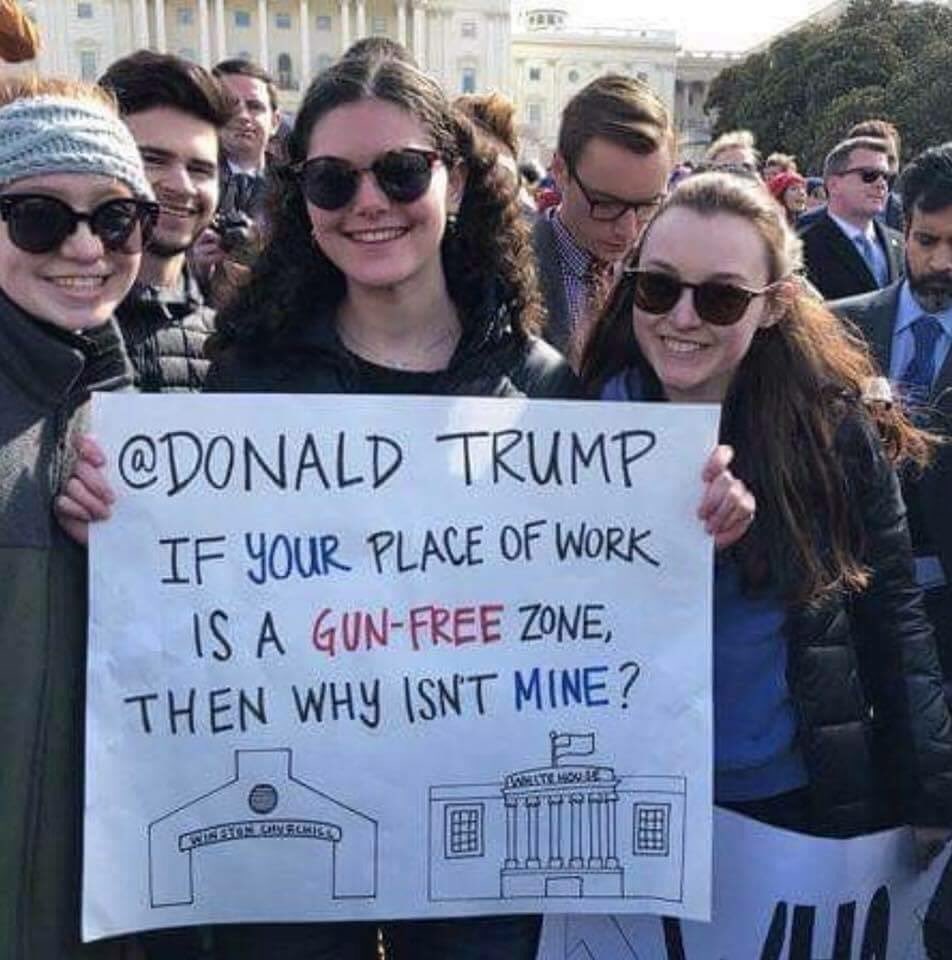 And we know from this cartoon whether bad people prefer unarmed victims. I guess we'll call the student Exhibit A in the case against government-run schools.
This next item isn't humorous, but I'm including it solely because I hope it's a true story rather than an urban legend. If anybody knows, please share details in the comments section.
I like this next item because libertarians seem to be the only ones who value both the 1st Amendment and 2nd Amendment.
Given how California has drifted so far to the left, this next joke my turn into reality at some point. Well, even they're not that foolish, but I can't help but hope it might happen.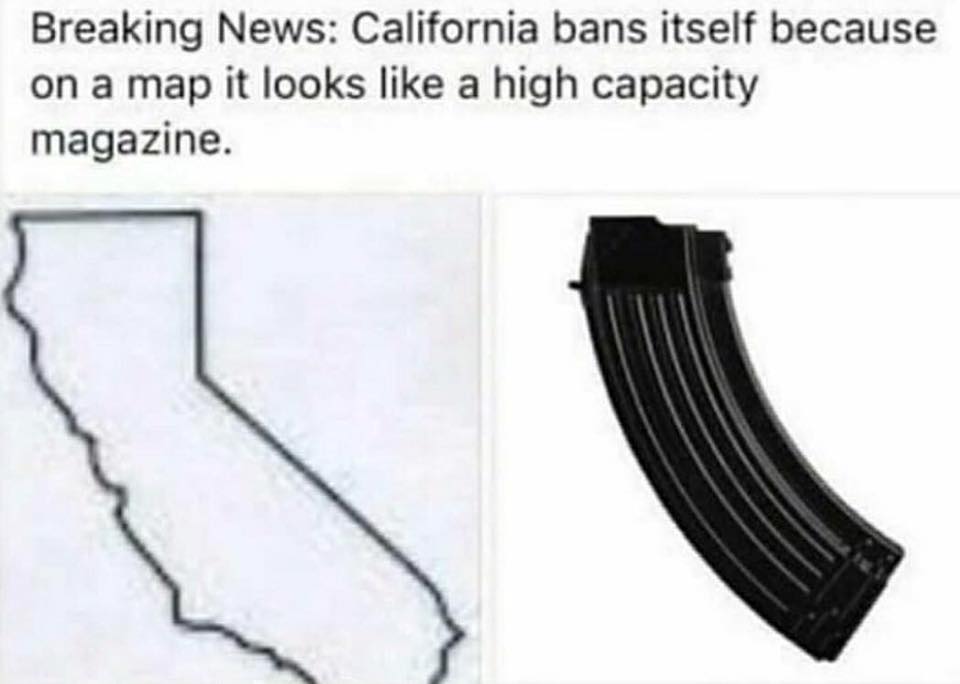 Last but not least, this item from Reddit's libertarian page does make me wonder about my left-wing friends. They despise Trump, yet they want to citizens to be disarmed.
Wow. Reminds me of this image.
P.S. You can still cast a vote in the online poll to identify the most important reason to defend the Second Amendment.