Dan Mitchell is adding to his collection of Socialism/Communism Humor.
I wrote a serious column a few days ago about Colin Kaepernick and his new Nike ad about protesting. Well, that's become a meme, including this appearance by Joseph Stalin.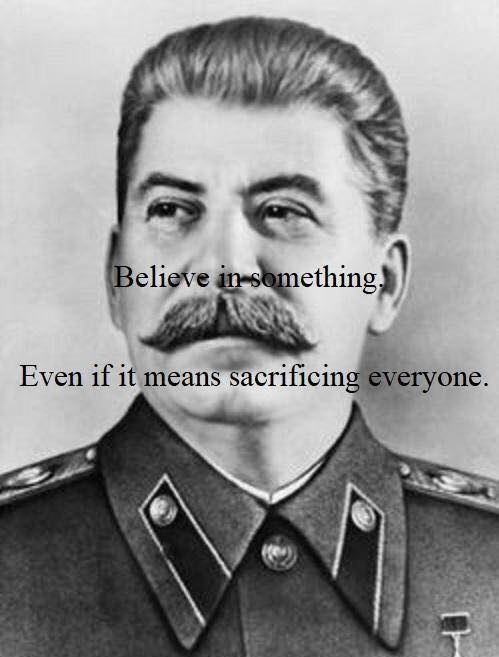 I guess he would argue that you can't make an omelet without breaking a few eggs.
This next example is very simplistic, but it somehow got a chuckle from me.
This cartoon strip is clever. I'm assuming the kid is the same one from this classroom.
And here's some biting sarcasm from Libertarian Reddit.
And here's a reappearance of the real-communism-hasn't-been-tried excuse.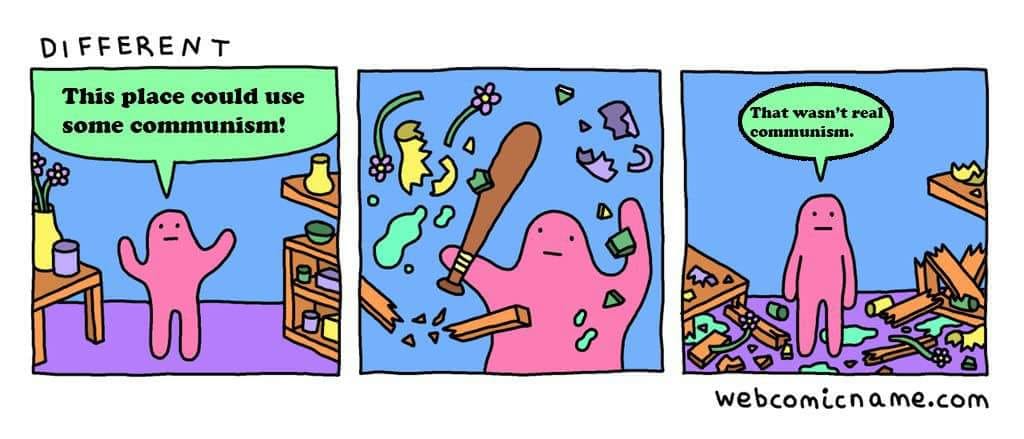 Sticking with that theme, here's another example. Funny how anything labeled communism always fails, but some sinister fools rationalize how it can work next time.
Next, we have a list of fantasy authors, though the President of the European Commission might disagree.
Last but not least, we have my favorite from today's collection.
Yuri Gagarin was a hero for the Soviets and he probably was loyal to the regime, but I like this reinterpretation of his motives.
In any event, flying into space beats crawling under barbed wire.
P.S. While it's cathartic to mock communism, let's never forget that this statist ideology was truly horrible in practice.