Continuing with an unfortunate tradition, here's our eighth weekend collection of satire about the mix of public policy and coronavirus.
We'll start with one of Remy's Reason videos, which are always worth watching.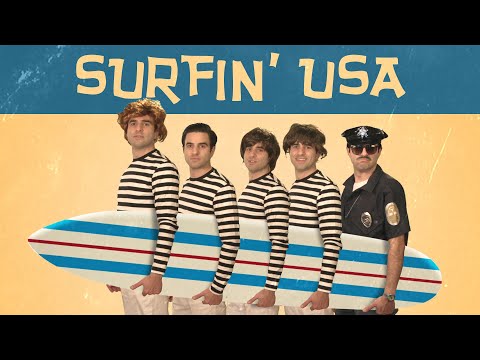 I wrote last year about superior education outcomes for home-schooled kids.
Apparently there are other benefits to being away from government schools.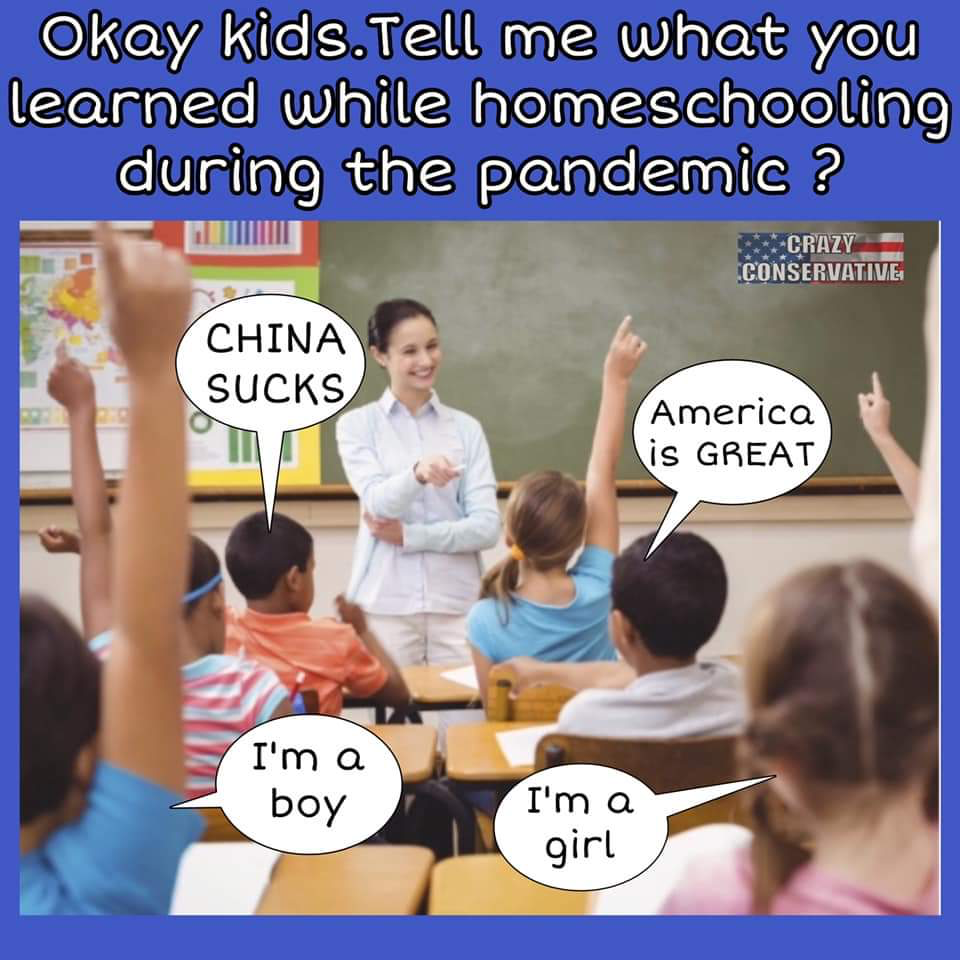 Since we're on the topic of education, America's top satire site, Babylon Bee, reports that teachers in government school actually want an end to the lockdown.
Teachers at government schools have raised their concerns that the recent closure of their institutions will have a damaging effect on students. …"We must reopen as soon as possible — before they regain their ability to have independent thoughts," said New York 4th-grade teacher Ms. Jenny Mudd."…we have to do our part to prevent the spread of the virus, but we must also prevent the spread of unapproved ideas. There's a balance there." …Sure enough, studies have already shown a strong correlation between everyone being homeschooled and a concerning spike in independent thought. …a shocking increase in the ability to form thoughts and ideas not approved by the government. …said Portland kindergarten teacher Ms. Pinkerton. "Parents just don't have the experience of stuffing kids' heads full of a statist worldview seven hours a day like I do."
Speaking of statist worldviews, I laughed out loud when I saw this mockery of CNN.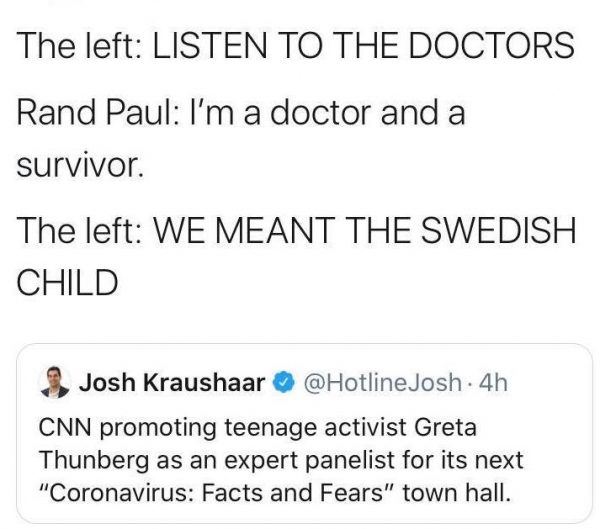 Another story from Babylon Bee reminds home-bound Americans that going outside makes them very bad people.
Many Americans are growing tired of the lockdown and want to once again leave their homes and go do things. As many historians note, this is similar to the attitude of genocidal maniac Adolf Hitler. …There are many photos of Hitler outside, providing ironclad proof that Hitler also liked to leave his house. It's not certain, though, what the connection is between hateful bigotry and not wanting to be trapped in one's own home. "We can't know what's motivating these people who want to get out of their houses," said California Governor Gavin Newsom, "but is genocide next? History says yes." In Hitler's final days, though, he did dutifully shelter in place — living in a bunker — despite wanting to go outside, so historians note that people who actually do go outside are in fact "worse than Hitler."
Next we have a Branco cartoon with an interesting take on the saves-lives-no-matter-the-cost argument.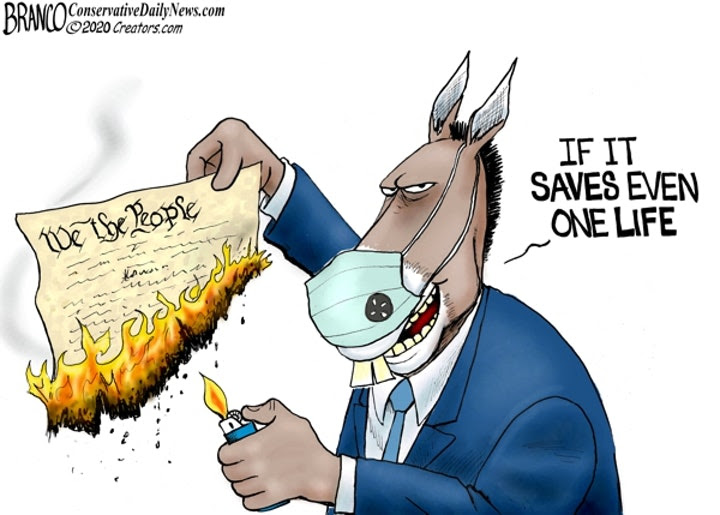 Here's some satire from our friends on the left.
Not as clever as this little collection, but still worth sharing.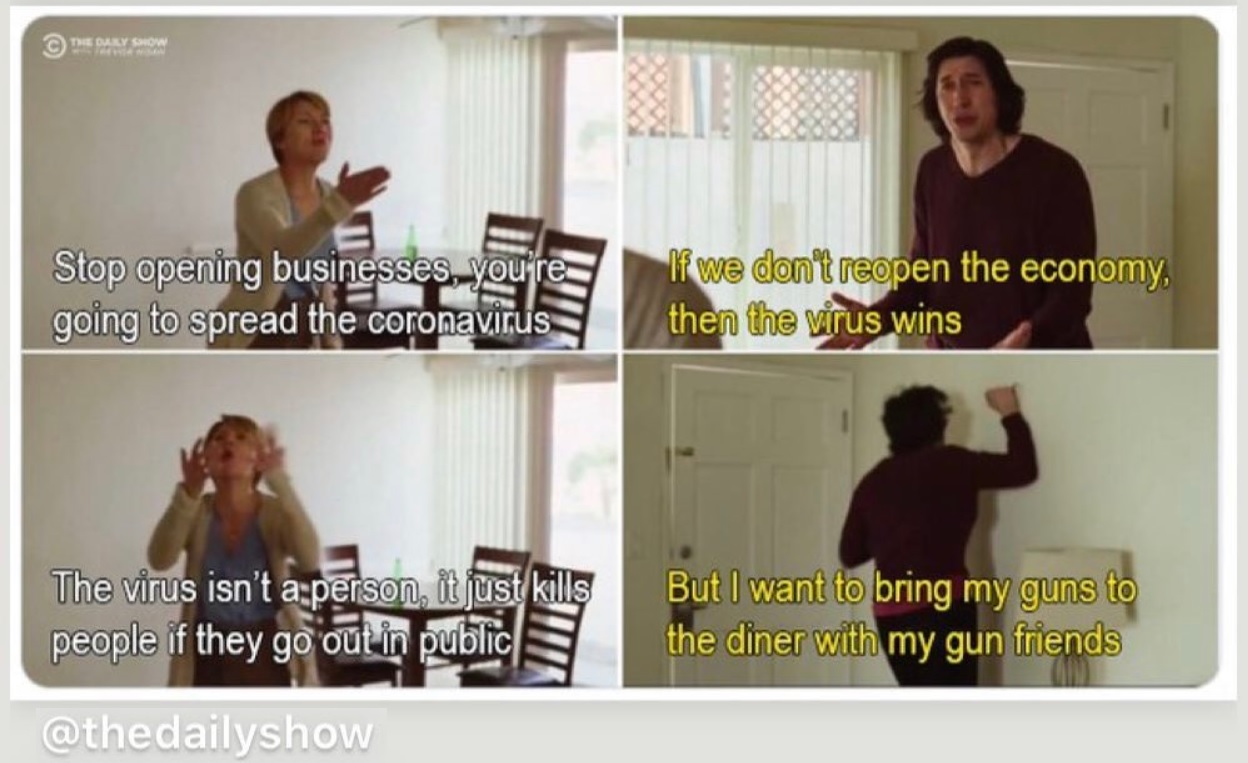 The dark cloud of coronavirus does have a silver lining for fans of socialism.
As the Babylon Bee reports, fewer workers are being exploited.
The pandemic has been troublesome for many, but one group is celebrating a victory: socialists. "Capitalism is all about exploiting workers," said Alexandria Ocasio-Cortez, a congressional representative from New York and the world's smartest socialist. "But now there's, like, nobody working, so they can't exploit anyone. Take that, billionaires!" …As the capitalist engine of having people work grinds to a halt, billionaires should be hit even harder, some of them plummetting from being billionaires to being just multi-millionaires as millions and millions of Americans go unemployed. "Yay! We're winning!" Ocasio-Cortez exclaimed. She hoped even more people would leave jobs — except for the people whose job it is to print money.
I've pointed out that there are inescapable real-world tradeoffs.
But here's the one-sided algorithm that some politicians are using.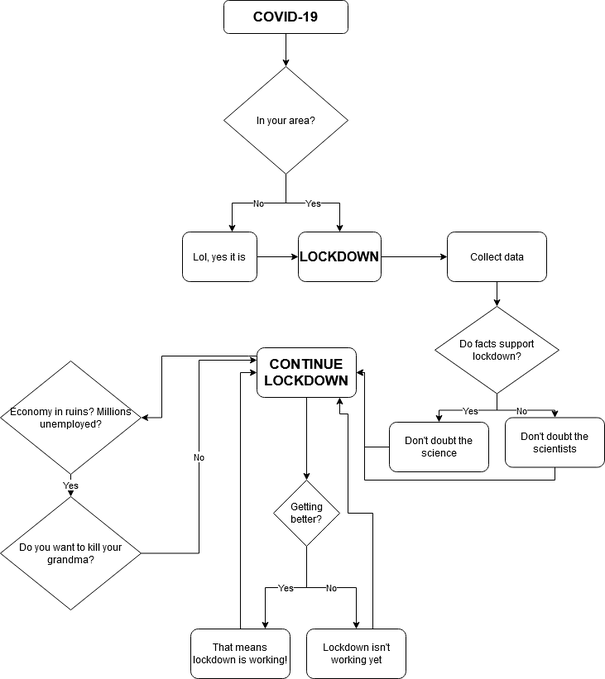 My tradition is to save the best for last.
I imagine Michigan's governor, Gretchen Whitmer, based her approach on this very biting example of satire.
Per order from @GovWhitmer, people in Michigan are now banned from purchasing a new baby car seat in stores.

This is dangerous and this order needs clarification immediately. #migov #mileg pic.twitter.com/hlWNab6OTY

— Tori Sachs (@Tori_Sachs) April 11, 2020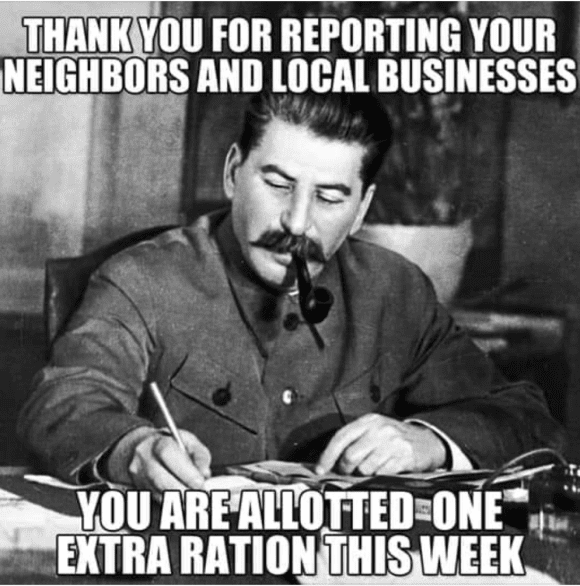 You can enjoy previous versions of coronavirus humor by clicking here, here, here, here, here, here, here, and here.
Daniel J. Mitchell is a public policy economist in Washington. He's been a Senior Fellow at the Cato Institute, a Senior Fellow at the Heritage Foundation, an economist for Senator Bob Packwood and the Senate Finance Committee, and a Director of Tax and Budget Policy at Citizens for a Sound Economy. His articles can be found in such publications as the Wall Street Journal, New York Times, Investor's Business Daily, and Washington Times. Mitchell holds bachelor's and master's degrees in economics from the University of Georgia and a Ph.D. in economics from George Mason University. Original article can be viewed here.
Self-Reliance Central publishes a variety of perspectives. Nothing written here is to be construed as representing the views of SRC.