In some cities, legitimate protests about abusive and improper police behavior have degenerated into riots.
One consequence of this mayhem is that police don't have the manpower to effectively protect households and businesses.
In same cases, as shown by this tweet, a police chief even gave a green light to looters even though taxpayers pay generous salaries to cops because they're supposed to protect our lives and possessions.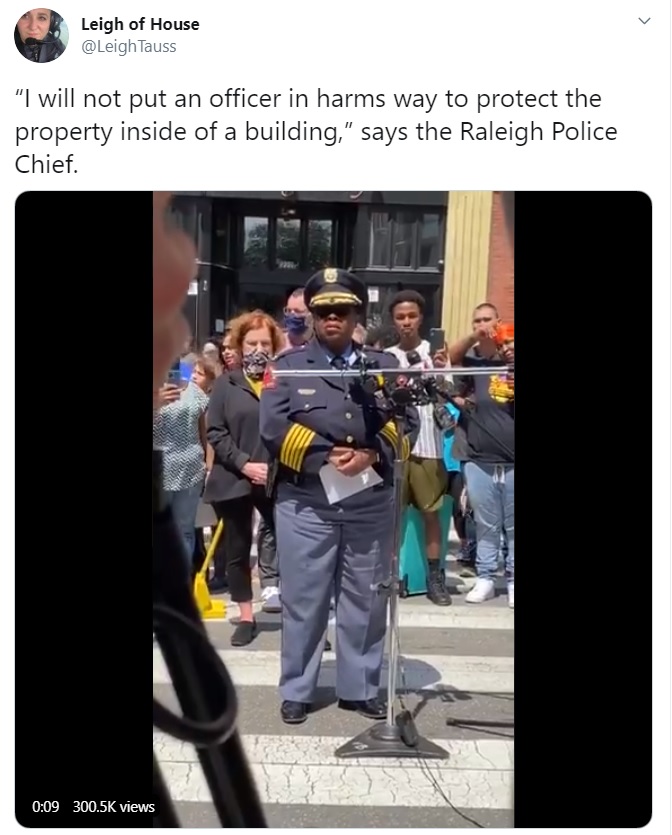 This would be a good opportunity to point out how this is another sad example of government being so big and bloated that it can't fulfill its core roles of protecting life, liberty, and property.
But I want to focus on a more narrow issue, which is why it is vital for citizens to have the right to own firearms so they can protect themselves when there are breakdowns in social order and cops can't (or won't) help out.
I wrote about this issue back in 2011, observing that Europeans were largely helpless during that year's civil unrest because governments had stripped them of the right to self defense.
I also specifically compared helpless British victims of rioting to armed shopkeepers in Los Angeles who were able to protect themselves when there were riots in that city.
Today's unrest is providing even more evidence. There are already dozens of stories about citizens protecting themselves and their businesses because law enforcement isn't available.
Here's one example.
What began as a peaceful protest in Cleveland on Saturday—over the death of George Floyd at the hands of a Minneapolis police officer— turned violent as the day progressed, prompting Mayor Frank Jackson to issue an 8 p.m. curfew and to request National Guard reinforcements to protect the city from rioters. Corbo's, a tiny family-owned bakery in the city's historic Playhouse Square district, took matters into their own hands, brandishing their firearms when rioters came calling.…rioters and looters can be seen approaching Corbo's Bakery, taunting the owners and threatening them with iron rods and a large pylon with a heavy metal base. Three men stood in the doorway of the bakery, defending their property and exercising their Second Amendment rights. A minute later the rioters were gone, having moved on to the business next door, where they shattered a massive storefront window… Rash asks the men protecting Corbo's whether or not they have insurance that would cover damage from the rioters. "I mean, really, is it worth having someone get shot? Are you shooting someone over an insured place? But why?" "That's not the point," one of the armed Corbo's workers replied. "Well, it is the point," Rash counters. "But what if someone accidentally got shot?" An African American bystander defended the bakers, saying, "They just trying to defend they're sh–." "You're out here with guns!" Rash exclaims. "I'm on my fu–ing property," says a baker
Thankfully, there ultimately was no violence in this encounter.
It's also worth noting that there was no looting. Another successful example of why it's so helpful to have private gun ownership.
I wonder if the chaos across the nation is a "learnable moment" for some people. Here's a tweet from a psychologist in New York.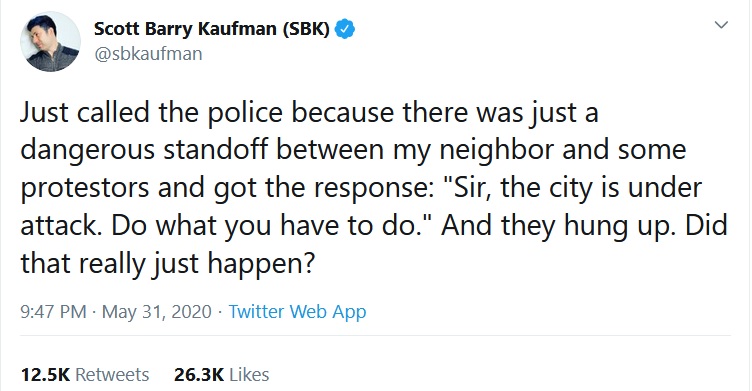 Supporters of the 2nd Amendment often point out that cops are just minutes away when trouble is seconds away. Well, Mr. Kaufman learned that sometimes the police aren't just minutes away. They can be hours away or not available at all.
Maybe I'm being overly optimistic, but I hope he now realizes that his earlier calls for gun control were misguided. Unless, of course, he plans to defend himself with Tide pods.
I'll close with two items. First, I'll recycle my 2011 poll to see why (or if) people support the right to keep and bear arms. Interesting, the coronavirus (which led to the release of criminals and police announcements that some laws wouldn't be enforced) produced an increase in the number of people (up from 14.43 percent) who answered "To protect myself and my family if we suffer a societal breakdown."
Given what's happening each night in our cities, I'm guessing that number will increase.
Second, I'll also recycle this image that I shared when writing about the looting that occurred after Hurricane Sandy.
It's amusing, but I like sharing it because it gives me an opportunity to remind people about the role of incentives.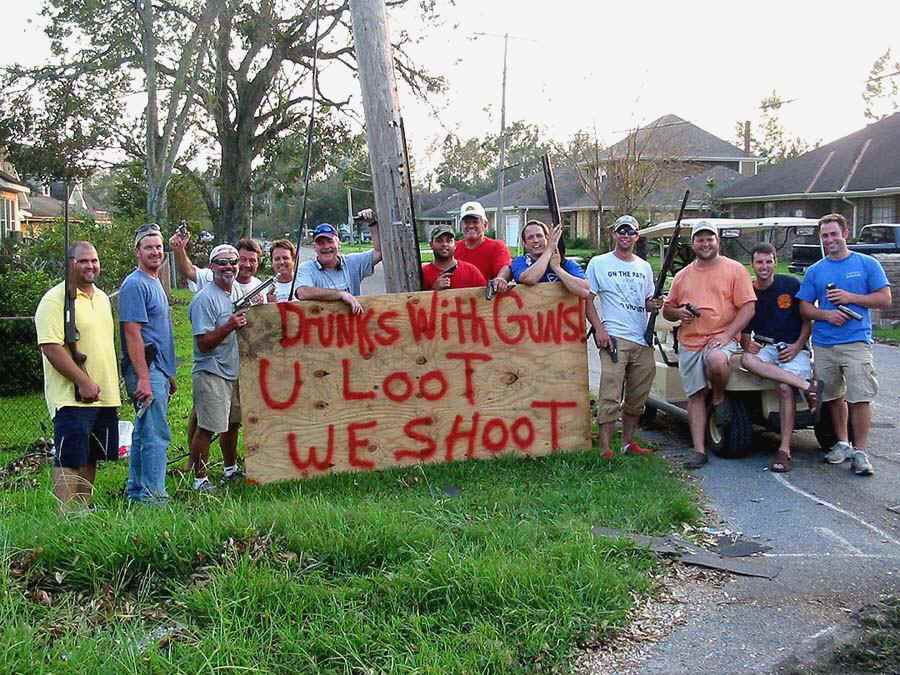 At the risk of stating the obvious, looters are unlikely to go after this neighborhood and they're going to be far more likely to cause mayhem in a place like New York City, where an incompetent city government basically gives crooks a free pass and there are tragic restrictions on gun ownership.
P.S. As noted above, I hope Mr. Kaufman has an epiphany. Sort of like the one that Justin Cronin experienced when he dealt with a breakdown of civil order.
Daniel J. Mitchell is a public policy economist in Washington. He's been a Senior Fellow at the Cato Institute, a Senior Fellow at the Heritage Foundation, an economist for Senator Bob Packwood and the Senate Finance Committee, and a Director of Tax and Budget Policy at Citizens for a Sound Economy. His articles can be found in such publications as the Wall Street Journal, New York Times, Investor's Business Daily, and Washington Times. Mitchell holds bachelor's and master's degrees in economics from the University of Georgia and a Ph.D. in economics from George Mason University. Original article can be viewed here.
Self-Reliance Central publishes a variety of perspectives. Nothing written here is to be construed as representing the views of SRC.
This is the guy I like. ~Kelly
The gun discussion with liberals in America is moot. #BuyGuns #BuyAmmo #SecondAmendment https://t.co/aE1Ed89KG9

— James Woods (@RealJamesWoods) June 2, 2020
Update: It's getting worse. Now the calls have switched to "Defund the Police." This young mayor did not cave, but how long before they do?