by Dan Mitchell
Assuming the Democrats also win the Senate along with the White House, we may be poised to take a big leap in the direction of bigger government and more statism (which is why I explained a Clinton victory in 2016 would not have been the worst possible outcome).
As such, we may as well enjoy some laughs about our potential socialist future.
We'll start with a creative reinterpretation of a scene from King of the Hill.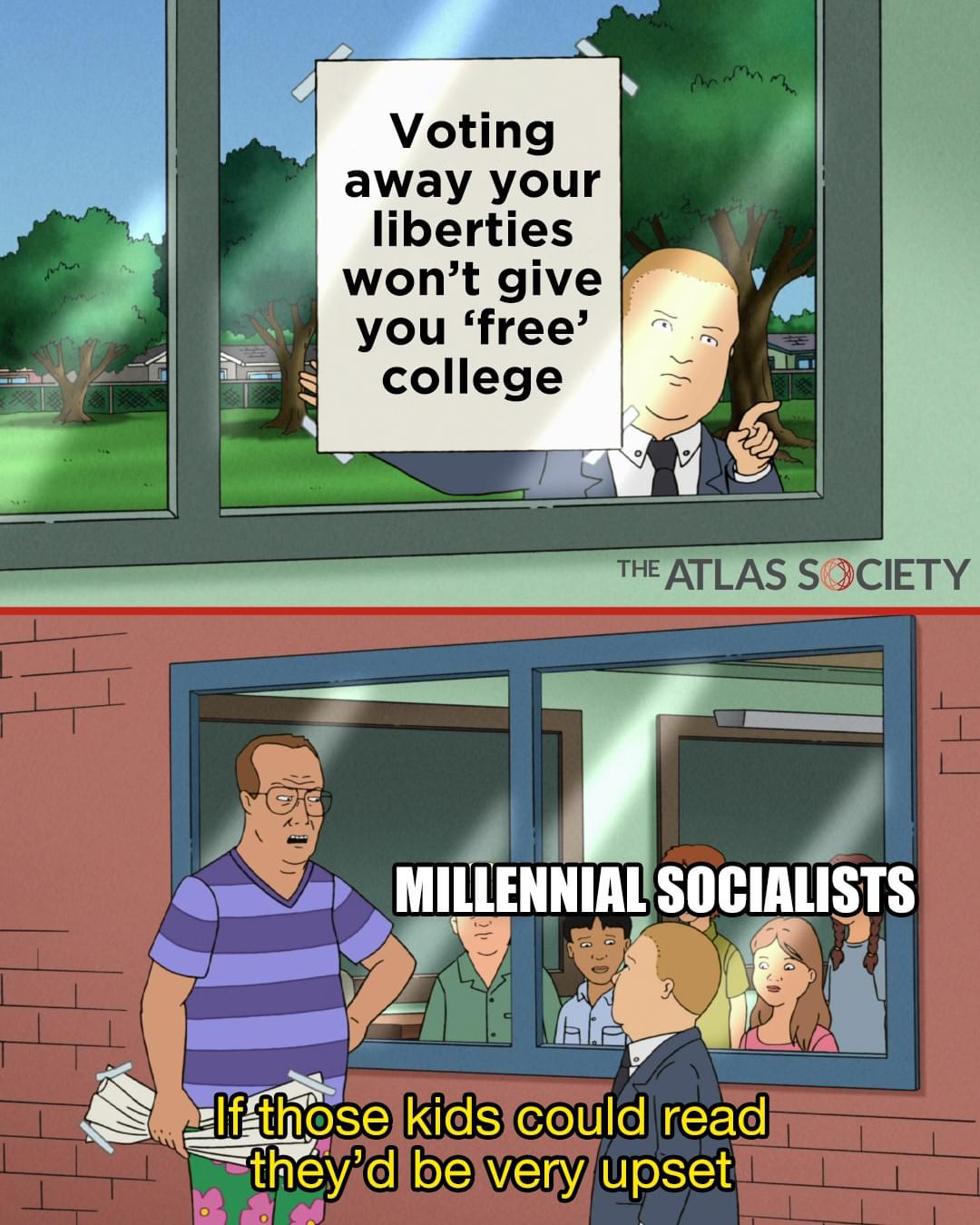 Looks like we'll have to figure out other ways of rescuing young people from socialism.
Here's a clever tweet from @ClassicLiberal.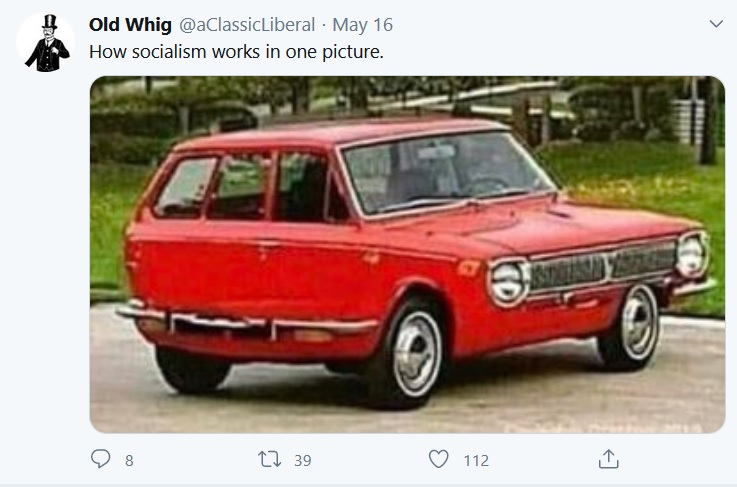 Having visited Moscow shortly after the collapse of the Soviet Union, I can assure you that socialist economies do a terrible job of producing goods that consumers actually value.
I've written many times about people on the left not understanding the real definition of socialism (government ownership, central planning, and price controls), so this next meme appealed to me.
And it also will appeal to me left-leaning friends since it shows that some folks on the right also don't understand that the debate over socialism is not the same as the debate over redistributionism.

Last but not least, here's the humorous version of my full-socialism-vs-full-stomachs column.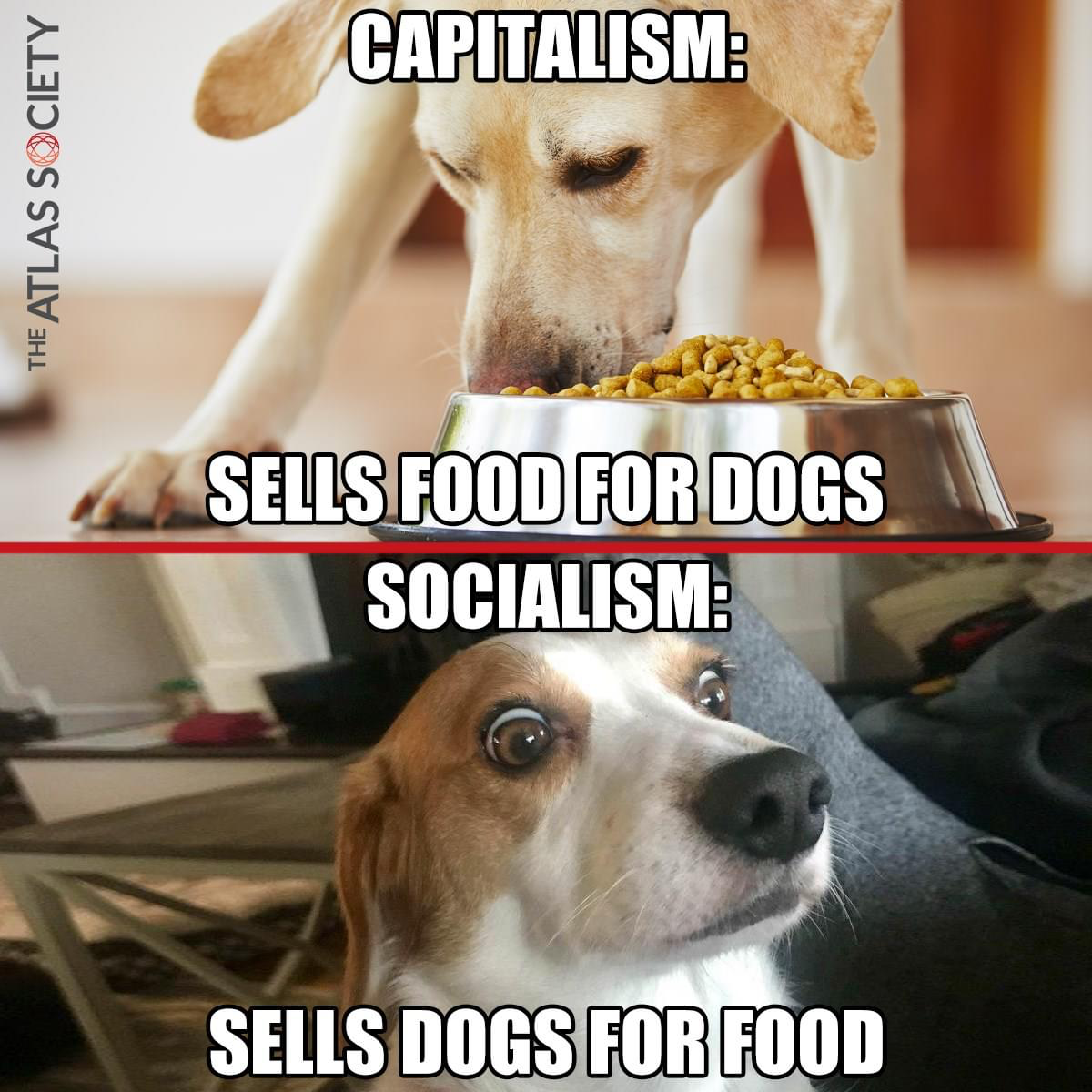 Very similar to the last memes in this column and this column.
Though, given what's happening in Venezuela, we probably shouldn't laugh.
P.S. For more examples of socialism humor, here's a link to my collection.
Daniel J. Mitchell is a public policy economist in Washington. He's been a Senior Fellow at the Cato Institute, a Senior Fellow at the Heritage Foundation, an economist for Senator Bob Packwood and the Senate Finance Committee, and a Director of Tax and Budget Policy at Citizens for a Sound Economy. His articles can be found in such publications as the Wall Street Journal, New York Times, Investor's Business Daily, and Washington Times. Mitchell holds bachelor's and master's degrees in economics from the University of Georgia and a Ph.D. in economics from George Mason University. Original article can be viewed here.
Self-Reliance Central publishes a variety of perspectives. Nothing written here is to be construed as representing the views of SRC.