Wayfair, an American e-commerce company that sells furniture, began trending on social media on Friday morning, July 10, after thousands of people took to Twitter to indulge in the Wayfair Human Trafficking Conspiracy Theory, accusing Wayfair of child trafficking. The theory started after people apparently noticed that the company was charging exorbitant prices for items like storage cabinets and throw pillows, and although all of the items appeared identical they allegedly had different names written on the item descriptions, says Meawww.com. More here. The video below makes the link between missing girls and the names of the items.
Over on Reddit, Redditor 'Forsaken-Clock' wrote that they reported the items to the human trafficking hotline, with a case being opened. Approximately six hours after the post was made on Reddit, all the items mentioned in the post were removed from the site, although the pages could still be accessed via Google Cache.
The story blew up. Connections were made. QAnon, the heartbeat of all modern conspiracies, asked its keyboard warriors to dig deep. And they did. They found Photoshopped set-dressing with inexplicably evil book titles and amazingly high prices for objects named for Roses (a pedophilic symbol*) and young girls.
WOW! You just gotta watch THIS……

They confirm which MISSING CHILD you are BUYING at checkout, so you know who you are purchasing!#Wayfair #wayfairtrafficking

pic.twitter.com/Dl5sETA7gI

— BeachMilk (@BeachMilk) July 11, 2020
On Twitter, Tommy G dug deeper still and found Chinese and Haitian links – both are human traffickers, one of dissidents for organs and the other of children for sex.
He made five brief videos to show what me found and Tweeted them out. Click on the one below and it should take you to the thread containing the other four. Or you can go here to read the unrolled thread.
1/ ⚠️ #WAYFAIR DISCOVERY⚠️

There's 5, 2 minute videos here that tie wayfair oddities to China, Haiti, trafficking and ORGAN HARVESTING!

Do i have ur attention yet? Good.

Let me know what else u guys find, I'm fairly certain this will freak u out

Here goes: pic.twitter.com/CbRBlpcZSt

— Tommy G (@TommyG) July 11, 2020
The conspiracy guys over on Reddit went further. They discovered that putting in the #SKU product identifier codes plus 'SRC us' ("us scr [WAYFAIR SKU]") into a Russian search engine called Yandex took you to pedophile sites with images of prepubescent girls.
DO NOT DO THIS – IT IS ILLEGAL AND YOU DO NOT WANT THIS FILTH ON YOUR INTERNET HISTORY.
This got everyone very excited until it was revealed that any random combination of numbers preceded by "src usa" produces similar results. SRC USA is pedophile code, as is SRC RU and SRC KIDS.
If you ever do come across something, exit immediately and report the link from your web history to the proper entity.
According to https://www.reddit.com/user/kylesisles1/ SRC + Suffix will take you to vile sites where Russian pedophiles sell children and even find a mate with other pedophile for the purpose of having a kid to abuse and to create an abuser that cyclically turns into a multigenerational incestuous cult.
The conspiracy world is trying to tie in famous people to this story. I'm not going to drop their names here as this is a very far-fetched theory. But it's not going away anytime soon and there are many waiting for the second shoe to drop.
Pedophilia – as we know from the Epstein scandal – holds a great attraction for some celebrities. I suspect we will hear more of these stories over the next few months. While many of the victims are poor kids from Haiti, there are unwanted children here who vanish all the time. Keep an eye out in your community for the vulnerable who could be exploited.
*And check for anything with these symbols.
Watch this man.
Niraj Shah – Chief Executive Officer and Co-Founder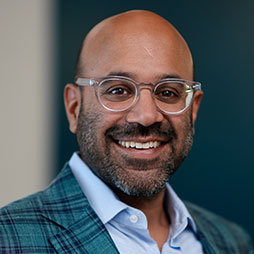 Niraj Shah is CEO, co-founder and co-chairman of Wayfair. He co-founded the company with Steve Conine in 2002 and the pair rapidly grew the business to become one of the largest online destinations for home furnishings, housewares, home improvement goods and more, generating $9.5 billion in net revenue for the twelve months ended March 31, 2020.
Before founding Wayfair, Niraj served as CEO and co-founder of Simplify Mobile, an enterprise software company which was sold in 2001. Prior to that, he served as Entrepreneur-in-Residence at Greylock Partners, COO and a member of the Board of iXL, and the CEO and co-founder of Spinners, which was sold to iXL in 1998.
Niraj has been included in Fortune Magazine's 40 Under 40, and has won the Ernst and Young's Entrepreneur of the Year award. He also serves on the board of Massachusetts Competitive Partnership, the Greater Boston Chamber of Commerce, and the Federal Reserve Bank of Boston.
Niraj holds a B.S. in engineering from Cornell University, and lives in Boston, Massachusetts with his wife and two children.