There are some very serious moral, practical, and constitutional arguments against gun control.
But I'm a big believer in also using satire to make the case for the 2nd Amendment.
And that's the purpose of today's column, which starts with this reminder – as Ron Swanson told us – that bad guys don't care about laws.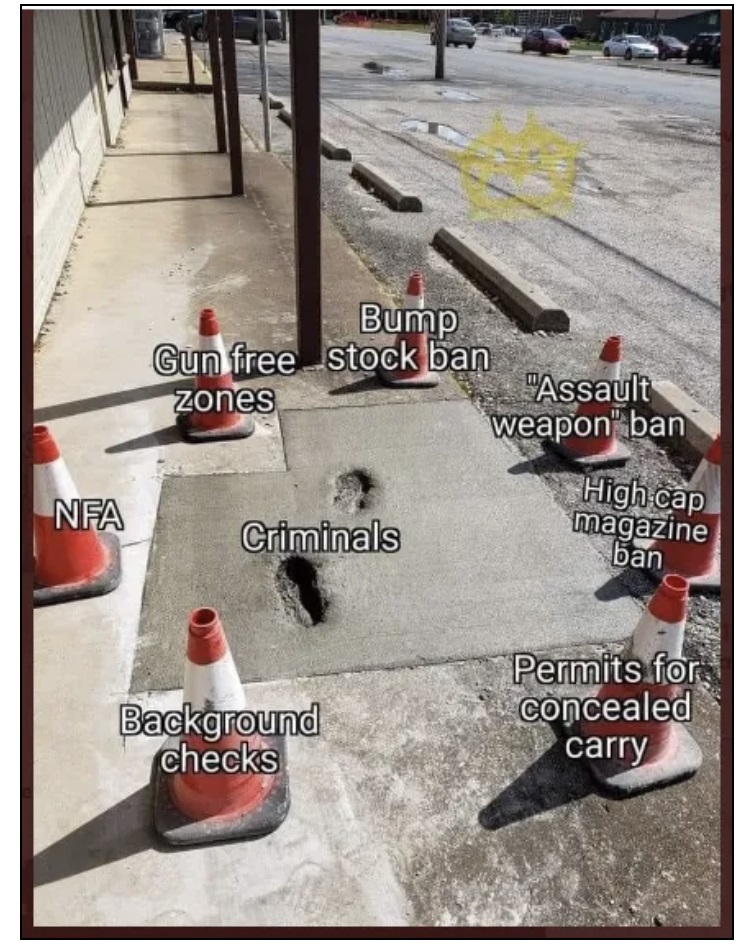 Our second item involves a woman who obviously never studied logic or history.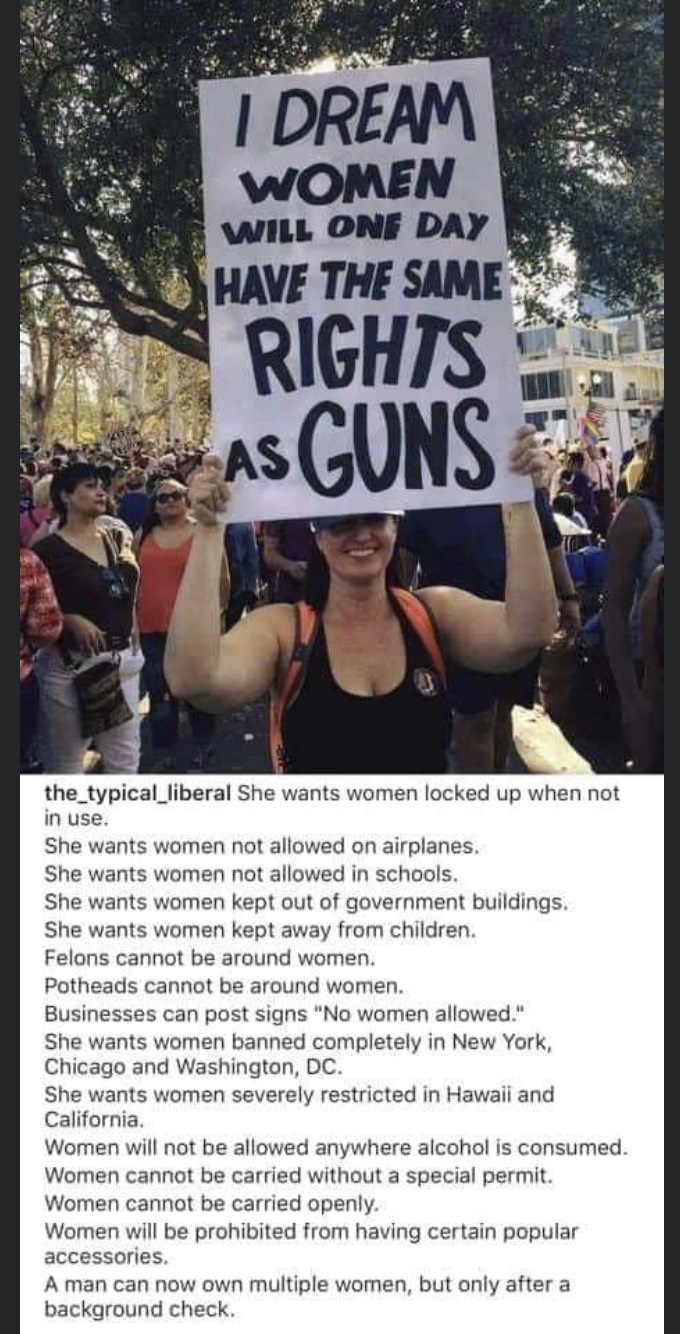 Makes me wonder if she's also the woman holding the Trump sign in this column?
Our third item also pokes fun at the logic (or lack thereof) of our leftist friends.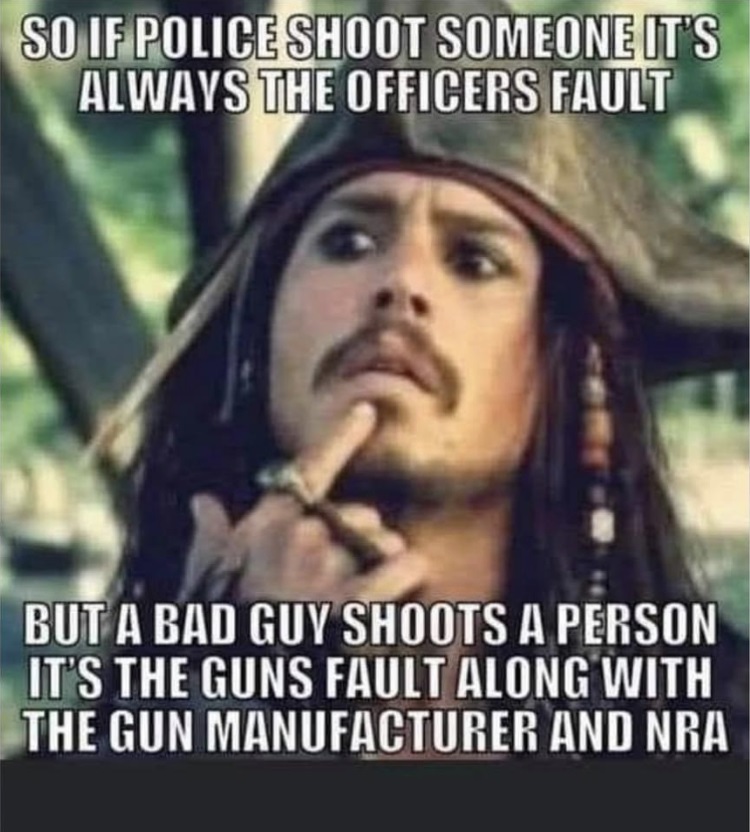 Next, the clever folks at Babylon Bee explain various home-defense strategies for a gun-free world.
Guns are on their way out. And thank goodness! We can't wait to return to the utopian paradise we lost when guns were invented… Still, once in a great while, you might need to defend yourself against a ne'er-do-well. When those ruffians come kicking your door down, you need to be ready. Here are seven great ways to defend your home against an armed burglar when your guns have all been confiscated.
Here are a few of those options.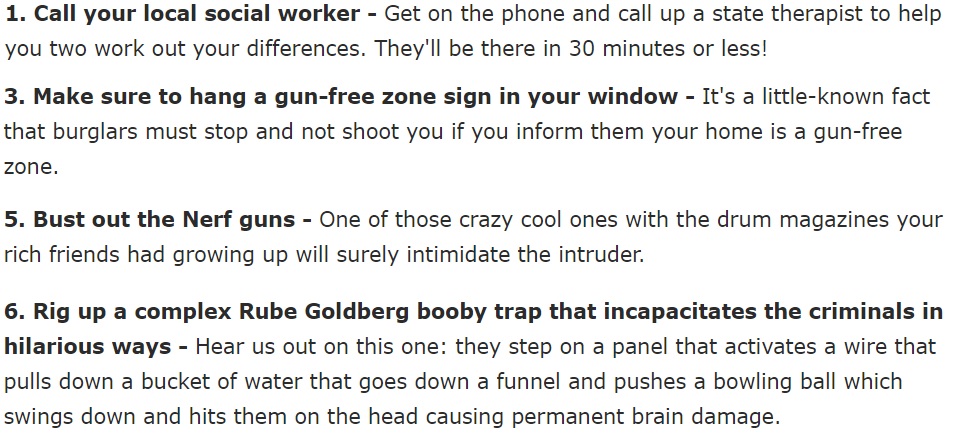 Option #3 surely is the best, just as demonstrated in this video.
Yet never forget that there are people who think gun-free zones are a real answer.
Our next item is for guys, especially libertarian guys.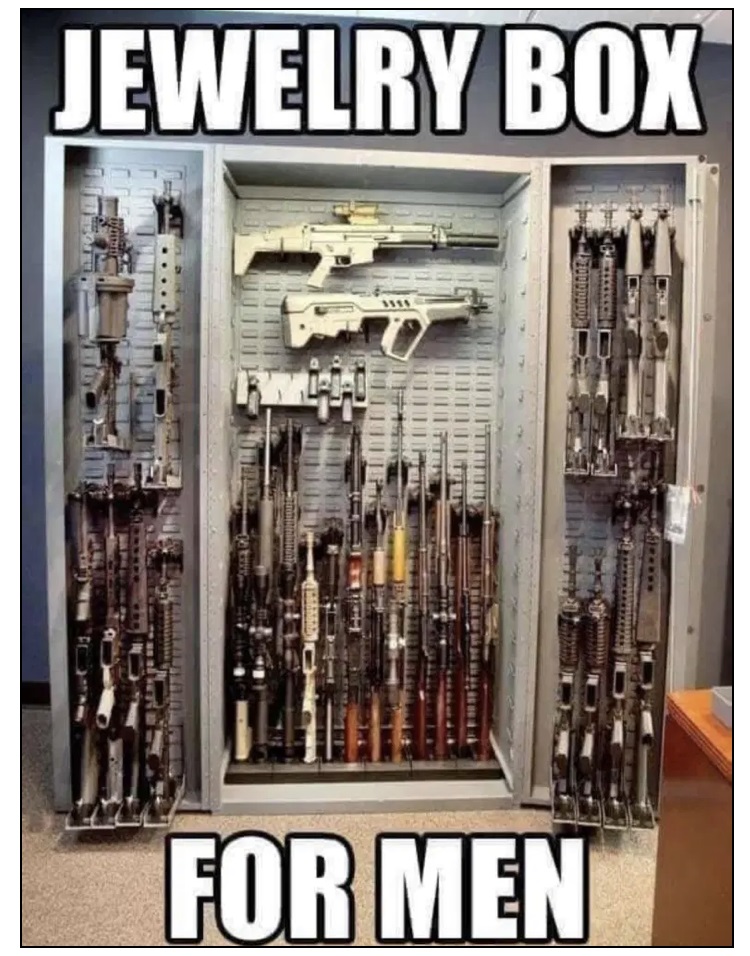 Reminds me of Barbie for Men.
As usual, I've saved the best for last. This meme is a helpful reminder that the Bill of Rights wasn't limited to the technology of 1787.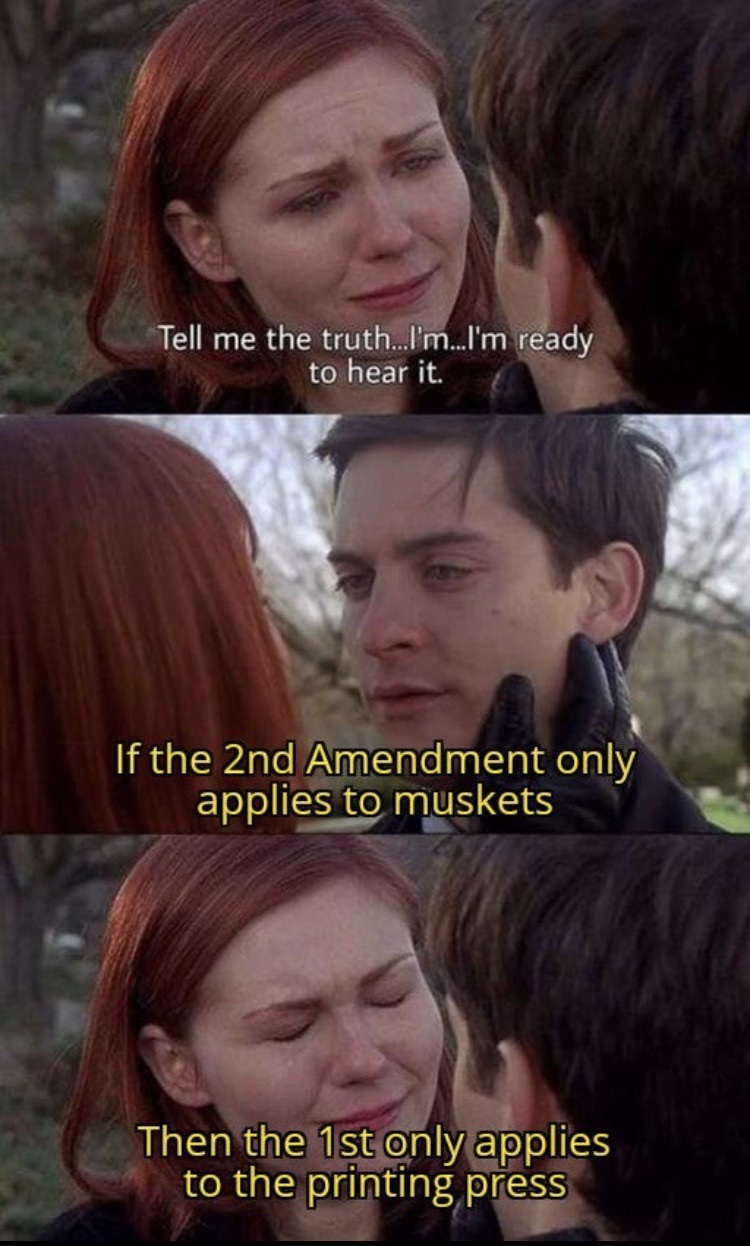 By the way, this is an encore appearance for the man and woman in the above meme.
P.S. The full collection of gun control satire is available here.