Last September was my most-recent contribution of bureaucrat-themed humor.
Let's add to the collection today.
Our first item perfectly illustrates what happens when bureaucrats pay taxes.
Our second item begins with a reference to a British politician, but you don't need to know Jacob Rees-Mogg to appreciate the anti-bureaucrat satire.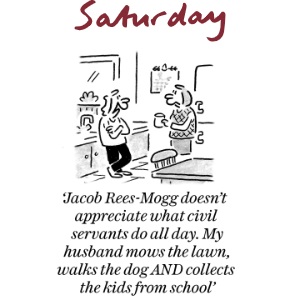 Next, we have a bureaucrat who was careless when asking a genie to grant his wishes.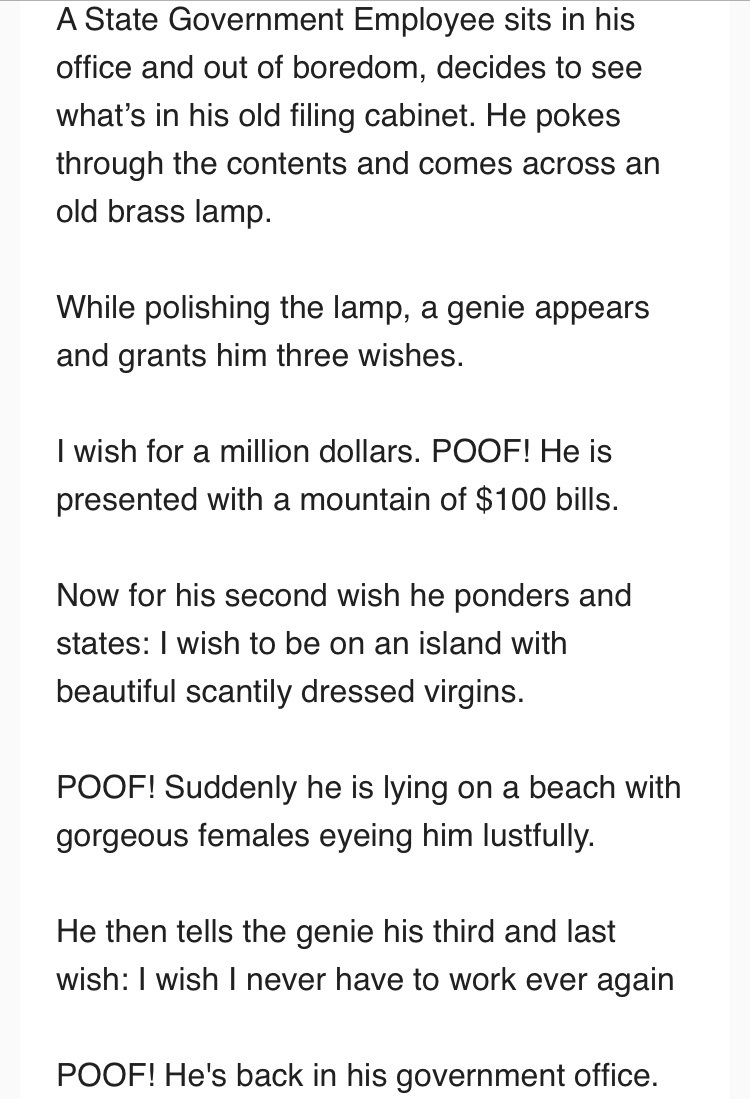 Here's my favorite item, and it's supported by research.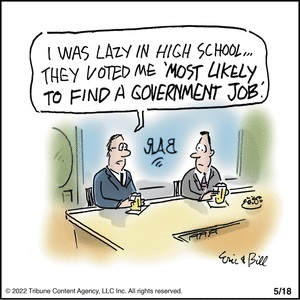 My all-time favorite example of anti-bureaucrat satire is this video.
P.S. Since we're making fun of bureaucrats, here's a good jab at the Post Officefrom Jimmy Kimmel and a clever one-liner from Craig Ferguson. And to see how government operates, we have the Fable of the Ant. But this Pearls before Swine cartoon strip is very clever. Also, here's a new element discovered inside the bureaucracy, and a letter to the bureaucracy from someone renewing a passport.
Daniel J. Mitchell is a public policy economist in Washington. He's been a Senior Fellow at the Cato Institute, a Senior Fellow at the Heritage Foundation, an economist for Senator Bob Packwood and the Senate Finance Committee, and a Director of Tax and Budget Policy at Citizens for a Sound Economy. His articles can be found in such publications as the Wall Street Journal, New York Times, Investor's Business Daily, and Washington Times. Mitchell holds bachelor's and master's degrees in economics from the University of Georgia and a Ph.D. in economics from George Mason University. Original article can be viewed here.
Self-Reliance Central publishes a variety of perspectives. Nothing written here is to be construed as representing the views of SRC.