Time for the 5th edition of coronavirus humor (previous versions here, here, here, and here).
Our first item is one that may me laugh out loud, perhaps because it also reminded me on another cameo appearance by Bill Clinton.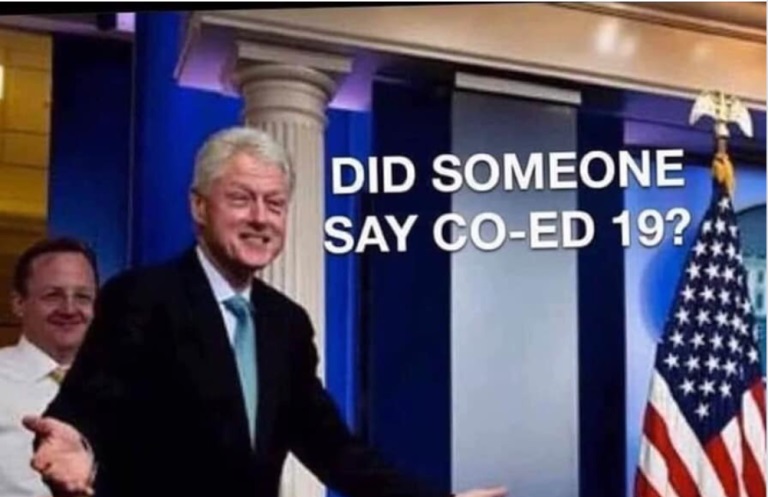 Next, we have Bernie Sanders celebrating America's coronavirus-inspired experiment with socialism.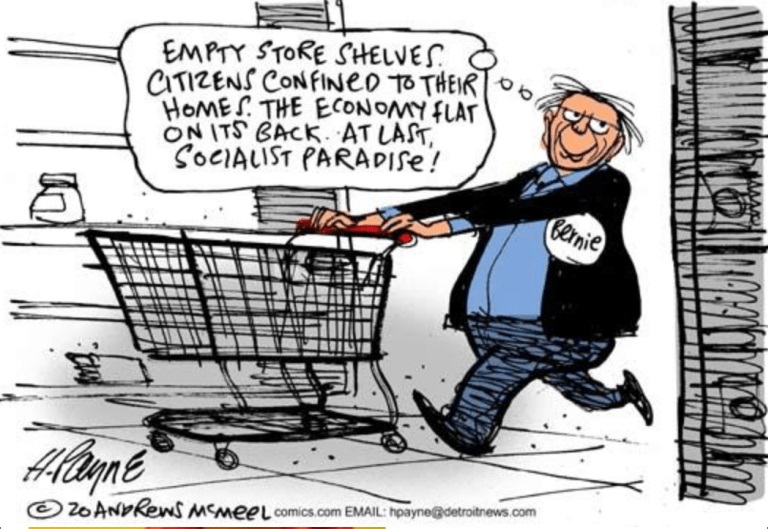 My friends on the left keep insisting that there's a difference between socialism and democratic socialism. I guess that applies to coronavirus as well.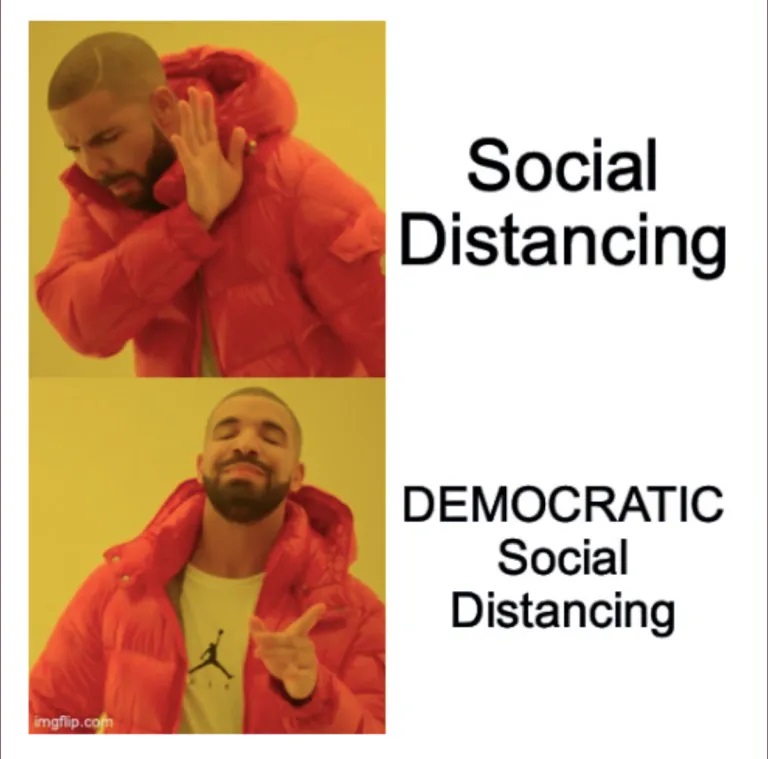 This cartoon is worth sharing. For what it's worth, I actually prefer it when politicians hate each other rather than when they engage in "bipartisanship."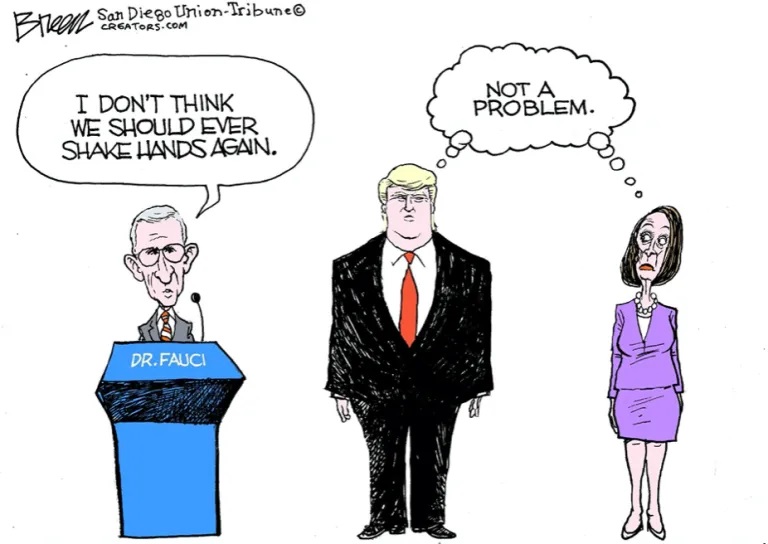 Since most people actually over-pay during the year (thus giving the IRS an interest-free loan) because of withholding and get an annual refund, this next image isn't actually accurate. But it's still amusing.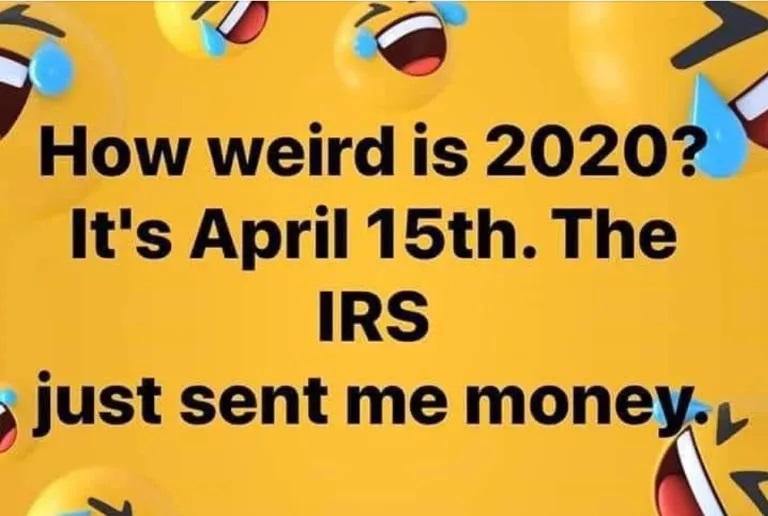 Here's a clever cartoon strip about Trump continuing his pattern of spending other people's money.

I wrote a few days ago about some of the senseless enforcement actions of state and local governments. This Ron White meme would have been an ideal addition to that column.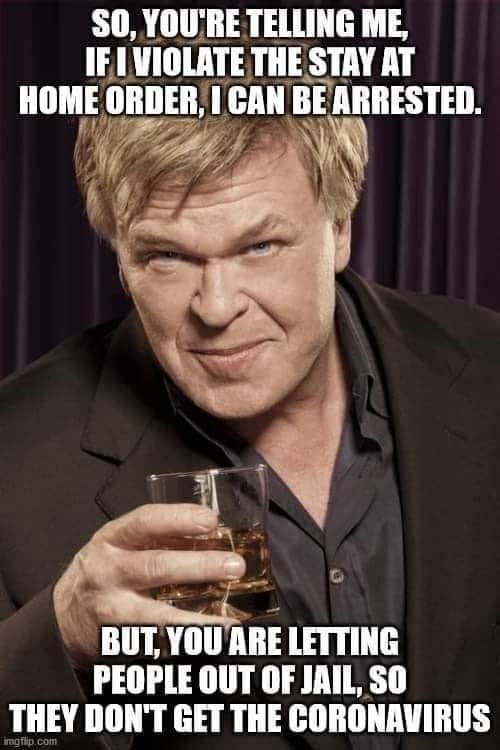 Regarding the Constitution, I've mostly focused on how it is supposed to protect out economic liberty. But here's a clever reminder it applies to other freedoms as well (even if it would be smart to minimize the exercise of some of those freedoms).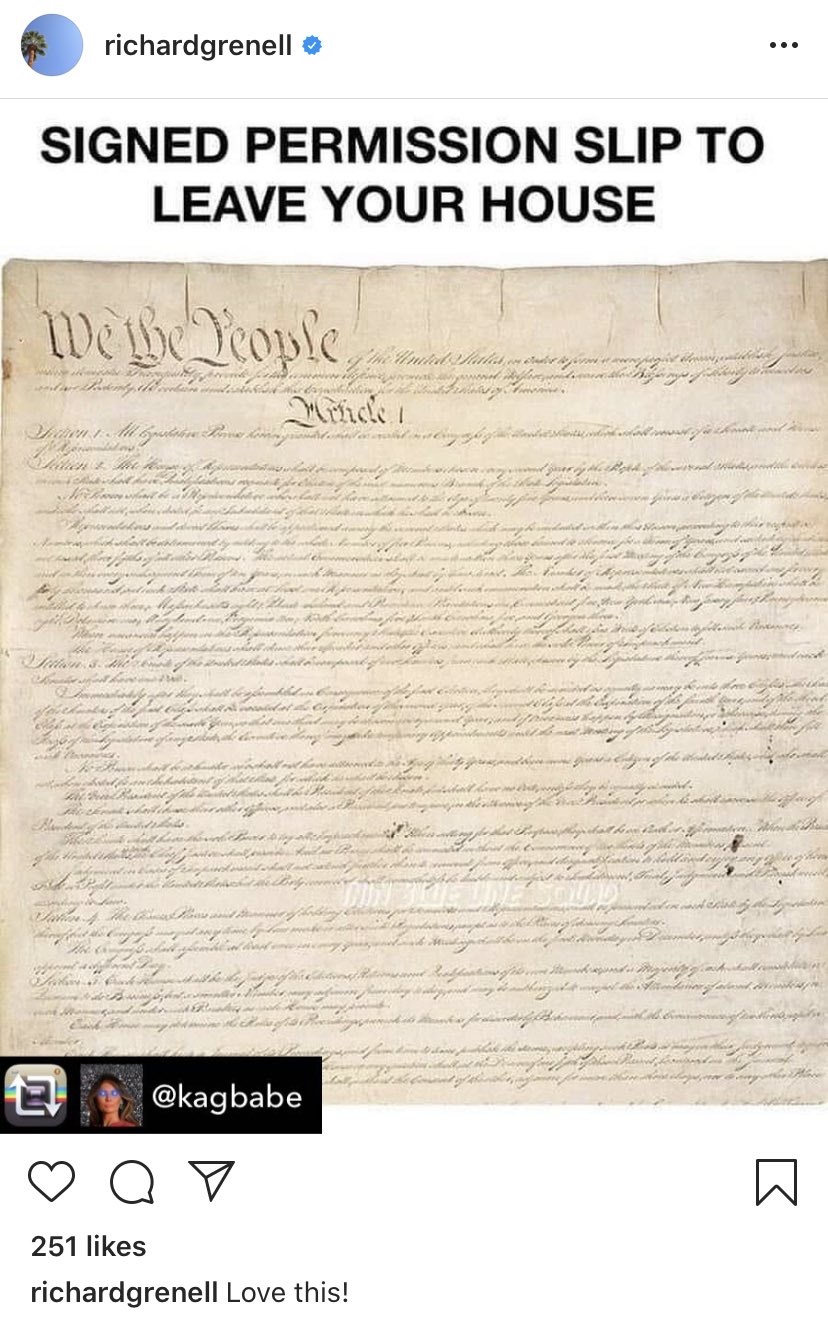 Here's a meme that almost everyone will recognize, though it's been modified to show how Nancy Pelosi is being mocked for caring more about her ultra-expensive ice cream than about small businesses.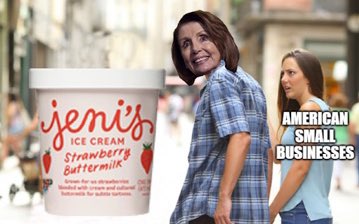 Since almost everyone in Washington is an out-of-touch elitist, there are plenty of opportunities to mock Republicans as well.
Ladies and gentlemen, your Treasury Secretary: Steve Mnuchin. pic.twitter.com/LSO5wNJOG0

— Paul Lidicul (@PaulLidicul) April 16, 2020
No collection of humor is complete without at least one item from Babylon Bee.
In a candid speech Tuesday, President Xi Jinping stated he was "pretty impressed" by Michigan Governor Gretchen Whitmer's handling of the coronavirus outbreak, specifically praising her totalitarian policies. …"She has some pretty great ideas — stopping people from gathering together even with their families, ordering people not to buy seeds — they can't even plant their own food now! We hadn't even thought of some of these innovative approaches," the Communist president said. "We're always looking for more ways to oppress people, and we were really inspired by Whitmer's approach." …Other dictators across the world also chimed in with words of support and affirmation for Whitmer's policies, from North Korean ruler Kim Jong Un to Supreme Leader of Iran Ali Khamenei.
Politicians love to get people snitching on each other (see Andrew Cuomo, Richard Daley, and David Cameron), so this bit of satire is both amusing and accurate.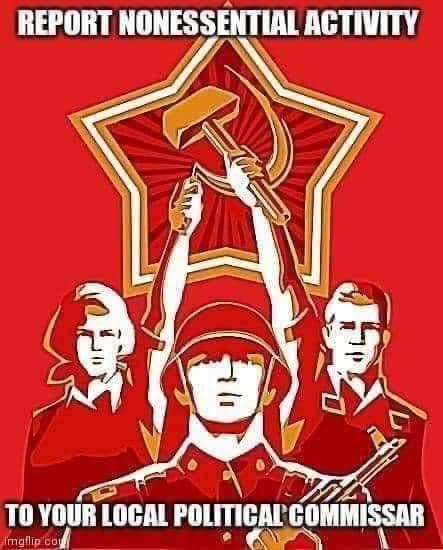 I think this next image might be an actual depiction of Dana Milbank.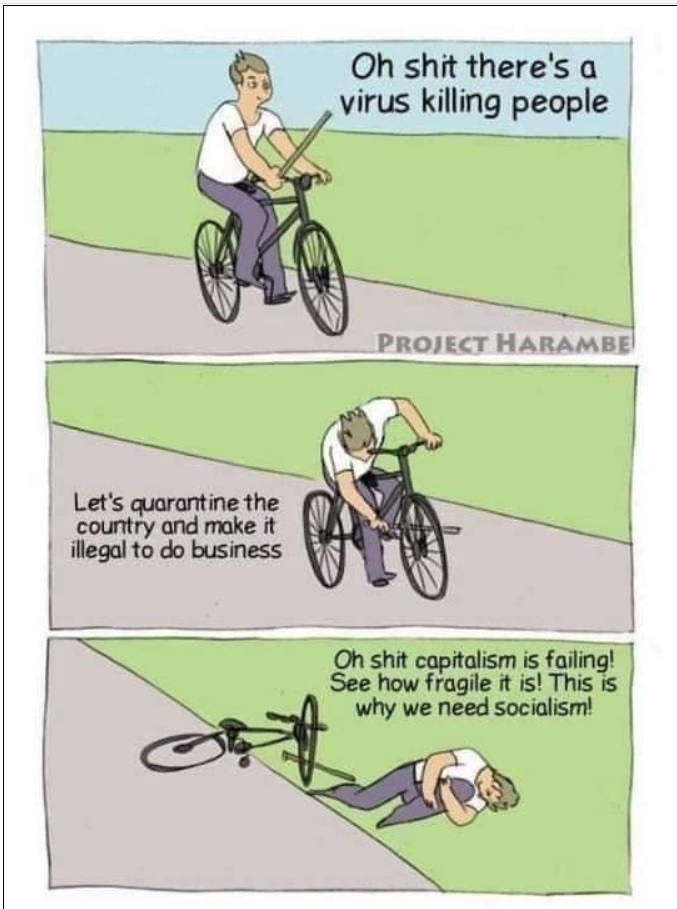 Needless to say, this next image is a joke. But a funny one.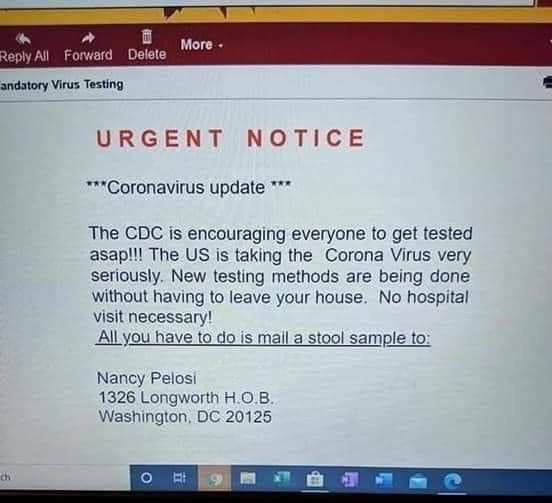 Vladimir Putin is infamous for his bare-chested horse riding, so I guess we shouldn't be surprised somebody extended that to the coronavirus.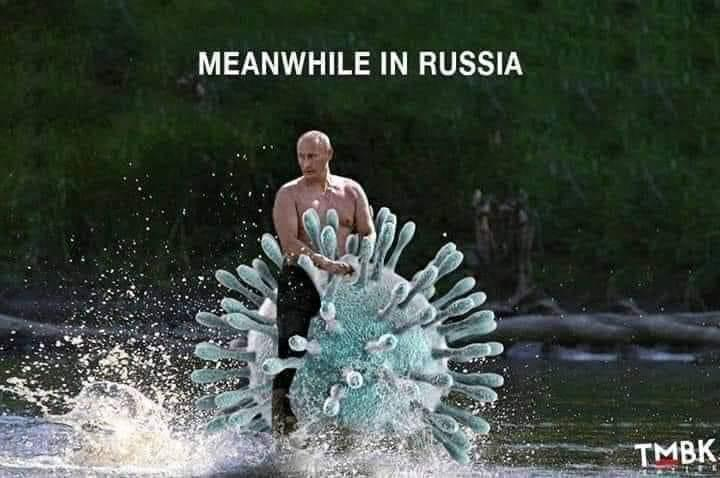 Since politicians are releasing criminals and announcing that they're cutting back on law enforcement, there's a serious point to this next bit of satire.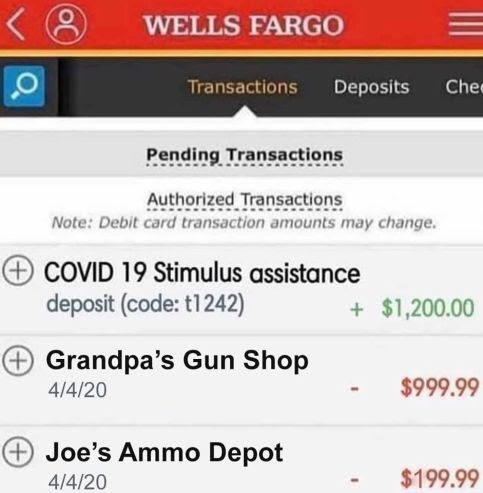 I've saved the best for last. This made me laugh, both because Trump probably would do this if he could get away with it, and because some people hate Trump so much that they would tick the box that gives them nothing.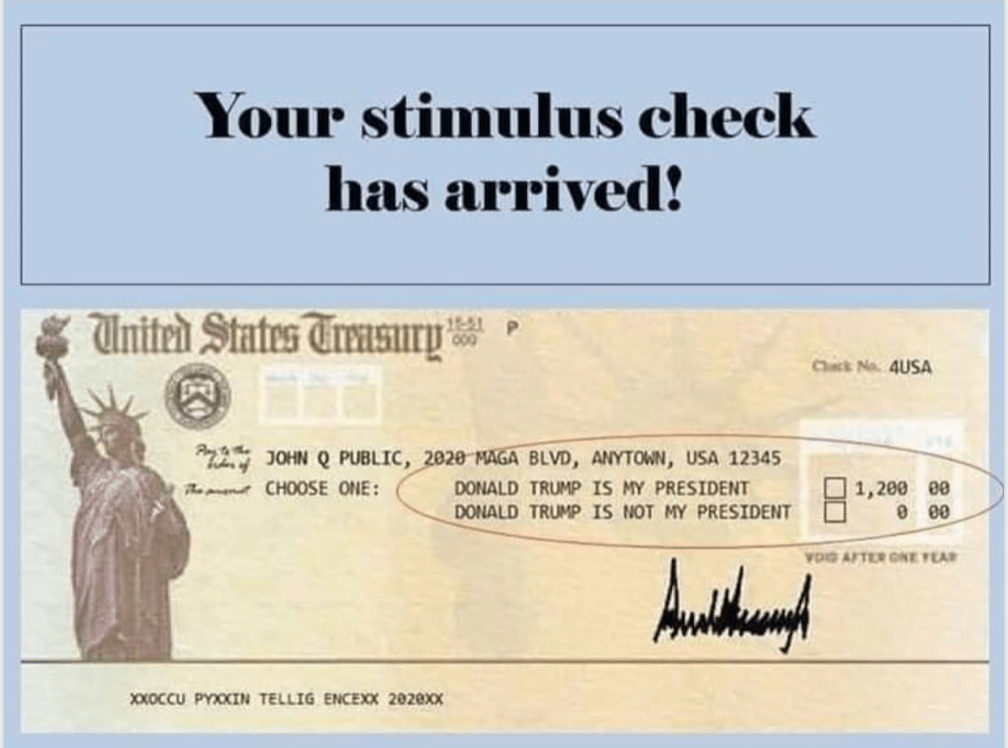 I haven't thought of anyone in the White House as "my president" since Ronald Reagan.
That being said, I'll still cash my check. I'll rationalize that choice by viewing it as return of stolen funds.
P.S. If you want some Trump-specific humor, I recommend this collection of maps and this collection of videos.
Daniel J. Mitchell is a public policy economist in Washington. He's been a Senior Fellow at the Cato Institute, a Senior Fellow at the Heritage Foundation, an economist for Senator Bob Packwood and the Senate Finance Committee, and a Director of Tax and Budget Policy at Citizens for a Sound Economy. His articles can be found in such publications as the Wall Street Journal, New York Times, Investor's Business Daily, and Washington Times. Mitchell holds bachelor's and master's degrees in economics from the University of Georgia and a Ph.D. in economics from George Mason University. Original article can be viewed here.
Self-Reliance Central publishes a variety of perspectives. Nothing written here is to be construed as representing the views of SRC.