Looking through my archives, I shared three column of gun control humor in 2019 (March, August, and December).
So it's definitely time to add some new items to our collection.
We'll start with a cartoon that shows how gun-control zealots would try to stop the coronavirus.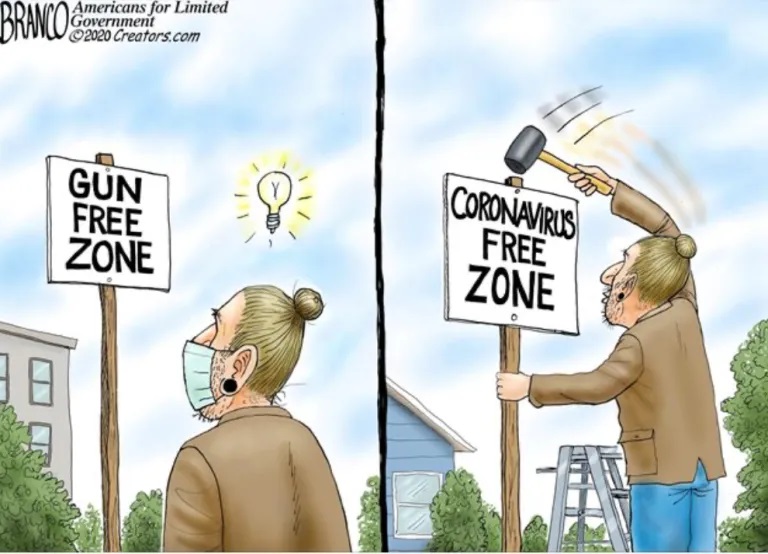 And I'm sure it will work just as well as signs declaring gun-free zones.
Next we have some satire about civil disobedience, this time in Virginia.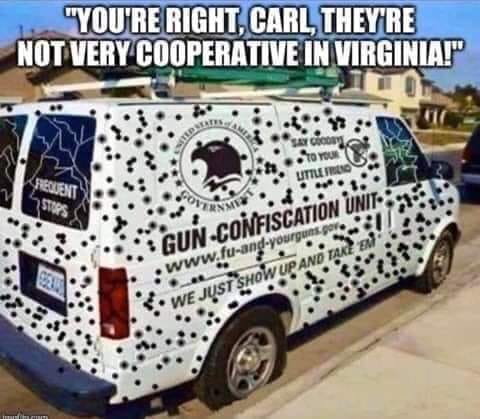 The bad news is that some new restrictions on gun rights were approved. The good news is that the worst idea was blocked by a citizen revolt.
Adolf Hitler imposed gun control after the Nazis seized power, so he's looking up from hell (along with his fellow dictators) and can't believe some people want to be disarmed.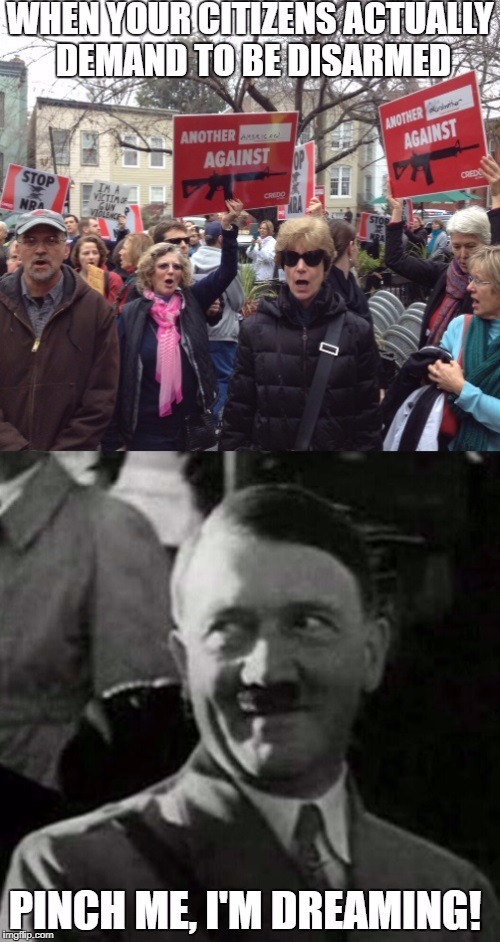 Our next item for the collection is a clever depiction of the difference between open carry and concealed carry.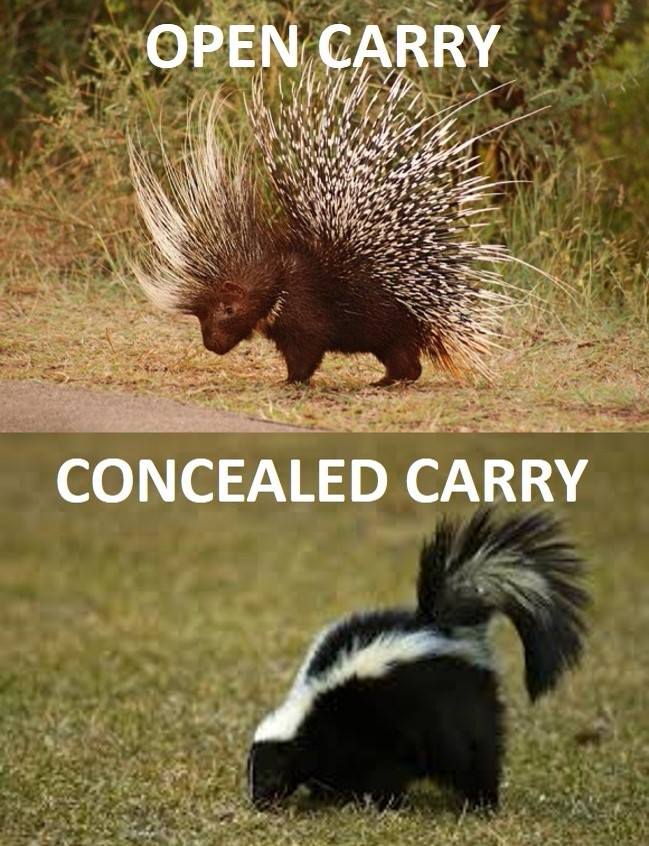 In either case, life is more difficult for criminals.
This next bit of satire is self-explanatory.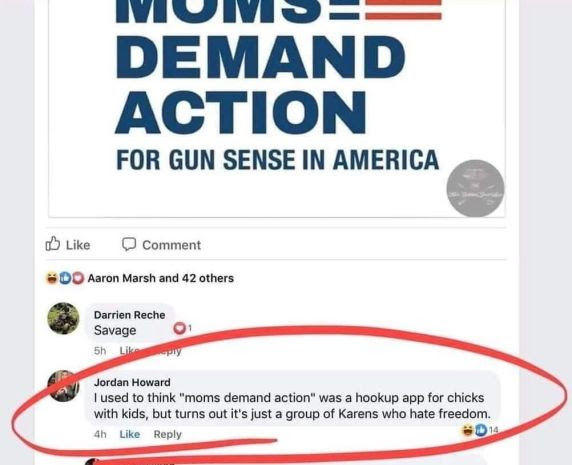 I don't know Jordan Howard, but "a group of Karens who hate freedom" is a very succinct description.
As is my habit, I'm closing with my favorite item (even if the person who put it together obviously isn't an expert on guns).
I've been in this situation a few times, though efforts to muzzle me usually aren't very effective.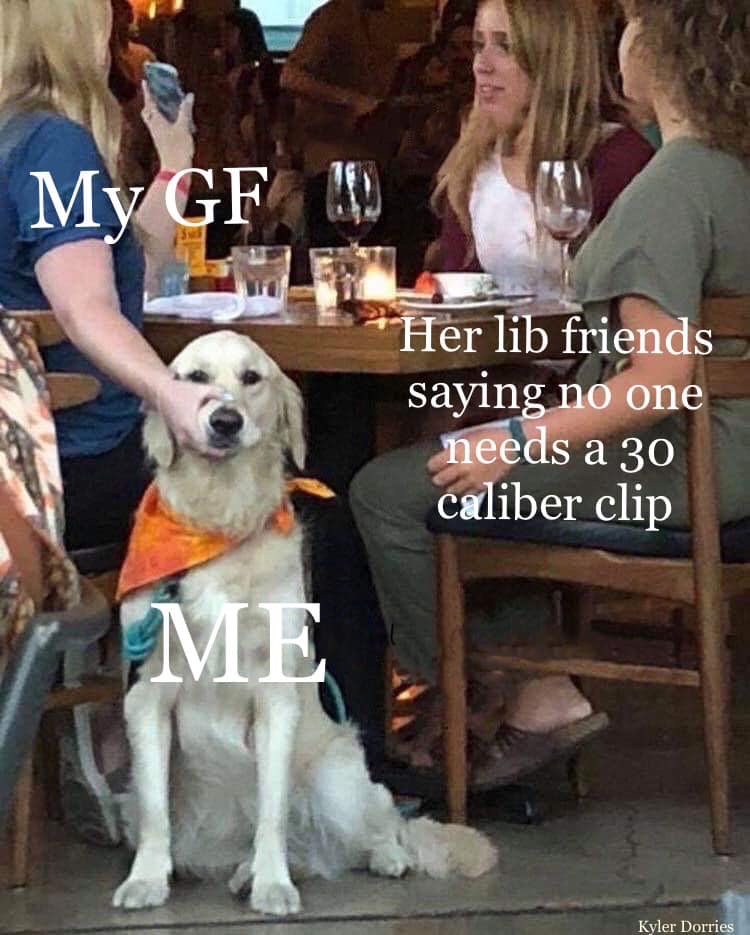 I don't even own any "assault weapons," much less one with a high-capacity magazine. But I definitely don't want the government to restrict my freedom in case circumstances lead me change my mind.
Daniel J. Mitchell is a public policy economist in Washington. He's been a Senior Fellow at the Cato Institute, a Senior Fellow at the Heritage Foundation, an economist for Senator Bob Packwood and the Senate Finance Committee, and a Director of Tax and Budget Policy at Citizens for a Sound Economy. His articles can be found in such publications as the Wall Street Journal, New York Times, Investor's Business Daily, and Washington Times. Mitchell holds bachelor's and master's degrees in economics from the University of Georgia and a Ph.D. in economics from George Mason University. Original article can be viewed here.
Self-Reliance Central publishes a variety of perspectives. Nothing written here is to be construed as representing the views of SRC.